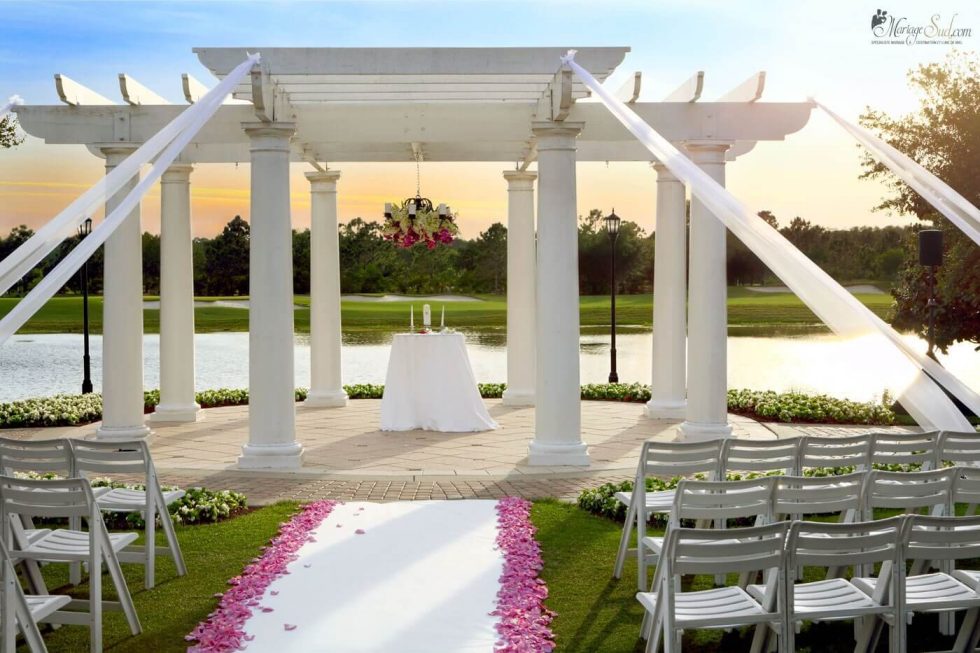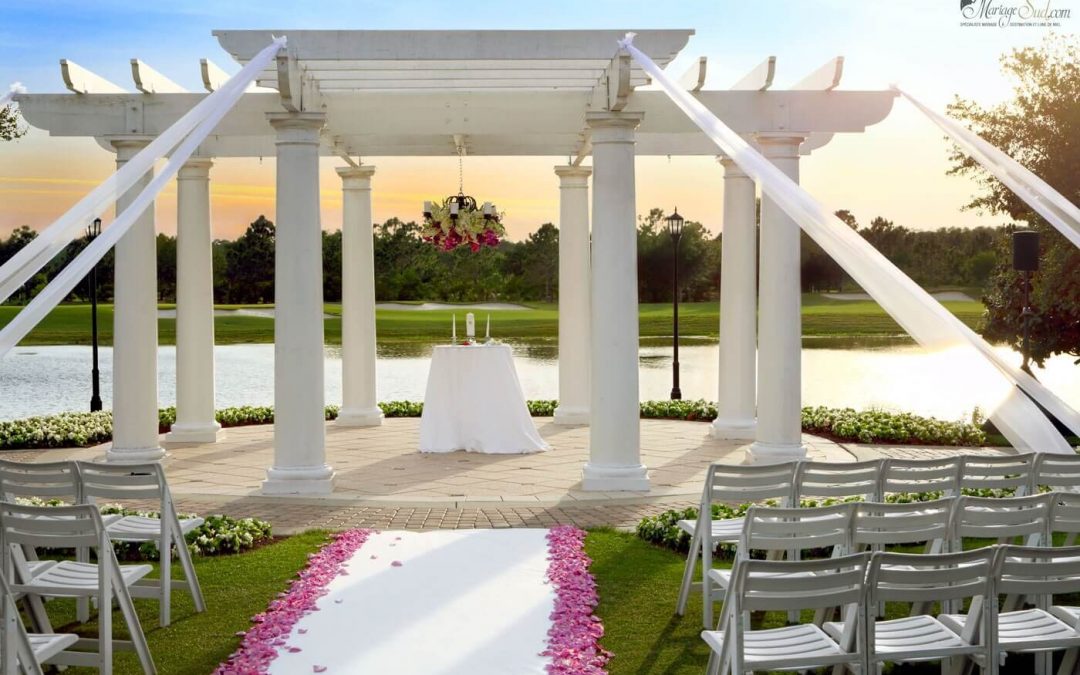 Forfait mariage Gratuit en République Dominicaine
Certaines chaînes hôtelières de la République Dominicaine offrent la possibilité aux futurs mariés d'avoir leur forfait mariage symbolique gratuit ou à moindre coûts. Ce qui n'est pas banal lorsque nous avons un voyage à payer en plus de notre mariage. Ce qui sera important de se rappeler est que les forfaits gratuits ou à moindre coûts sont des forfaits de base et très simple. Il vous faudra certainement ajouter certains attraits personnalisés à votre forfait. Ainsi rendre votre mariage unique et à votre image.
Nous avons répertoriés pour vous, ces hôtels offrant les forfaits mariage léger pour votre portefeuille. D'autant plus que le mariage devra être payé en devise locale, soit le dollars Américain. Ouille!!
Commençons par la chaîne Barcelo. Nos coups de cœur de cette chaîne sont l'Occidental Punta Cana et l'Occidental Caribe. Leurs forfaits mariage "Coconut Paradise" peut être gratuit. (Certaines conditions s'appliquent.) Il y a aussi un forfait pour les petits mariages de 4 personnes. Comme par exemple un couple et leurs enfants ou leurs amis. Les hôtels sont vraiment bien et de bon rapport qualité/prix. Ce que cherche généralement la plupart des gens pour leur mariage.
Aussi, la chaîne Riu Hotels offre aux futurs mariés la possibilité d'avoir leur forfait mariage gratuit pour un groupe de 10 personnes seulement. Ce qui est super pour les petits groupes et moyens groupes allant jusqu'à 20 passagers.
Ensuite, certains hôtels de la chaîne Grand Bahia Principe hotels vous offre selon les dates de votre voyage, un mariage gratuit à 16 adultes. Faites attention, ce ne sont pas tous les Grand Bahia Principe de la République Dominicaine qui sont gratuit. Informez-vous auprès de nos spécialistes mariage!
Pour les petits à moyens groupes,les complexes Iberostar vous offre de superbe forfait, dont la possibilité d'obtenir "Waves of Love in Blue" gratuitement. Des hôtels de renommés situé sur de très jolie plage. Cette chaîne hôtelière ne vous décevra pas.
Le magnifique Royalton Punta Cana offre aux familles un mariage gratuit à seulement 10 invités / 5 chambres. Un hôtel de très bonne réputation. Également la possibilité d'avoir un forfait mariage à 2 à moindre coûts. De la même chaîne, le Chic Punta Cana pour adultes seulement suit les traces du Royalton avec le mariage gratuit.
Sans que ce soit gratuit, les complexes Catalonia ont beaucoup à vous offrir pour moins de 1000$. Un forfait pour le couple seulement un autre pour les groupes de 15 et plus. De bons hôtels à considérer lorsque l'on cherche un bon rapport qualité/prix.
La chaîne Playa Resorts ouvrira un Hyatt Ziva et un Hyatt Zilara à Cap Cana. Deux hôtels de luxe offrant de superbe option pour votre mariage. Que ce soit pour un mariage à deux ou alors pour un petit groupe de 12 personnes, il est possible d'obtenir le tout gratuit selon les jours de la semaine. Il nous fera plaisir de vous donnez l'information!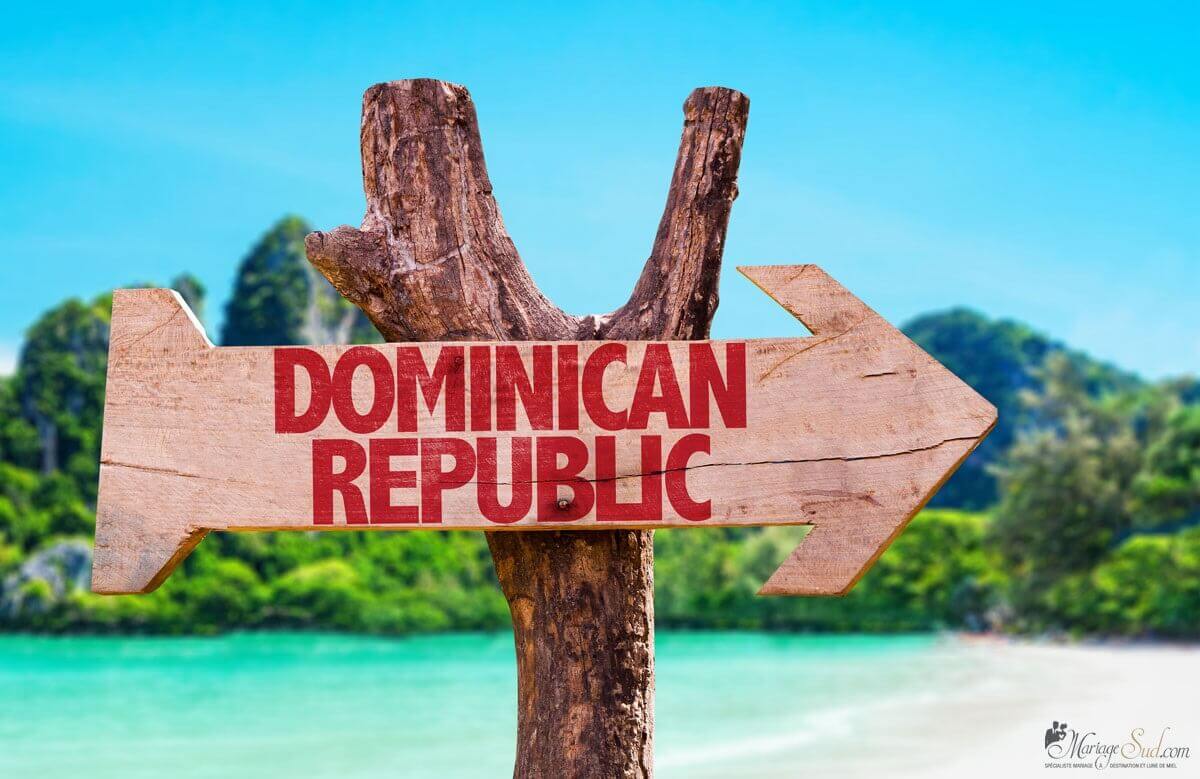 Pour les gens en quête d'une chaîne de bonne qualité offrant un prix voyage dure à battre; les complexes Be Live Hotels seront certainement à la hauteur de vos attentes. Forfait mariage gratuit avec plusieurs inclusions.
Voici une chaîne pouvant accommoder gratuitement les gros groupes: Majestic Resorts. Enfin un complexe qui avantage avant tout les groupes de 30 personnes. Superbe forfait mariage et très complet. Majestic est aussi un hôtel favori. Une chaîne espagnole offrant plusieurs options mariage fantastiques.
Dans cette même veine, la chaîne hôtelière Princess Hotel (Bavaro, Caribe, Tropical) avantage les plus gros groupes. Les petits sont tout aussi les bienvenues, mais le forfait mariage gratuit peut être obtenu avec 15 chambres. Soit un total de 30 personnes environ.
La coqueluche des mariages: Palladium Resorts offre aux petits groupes la chance de ne pas débourser trop d'argent pour leur mariage de rêve avec un forfait peu coûteux et des inclusions intéressants.
Lorsque l'on parle mariage à destination je pense toujours à la chaîne AM Resorts. Regroupant les hôtels suivants: Zoetry, Secrets, Breathless, Dreams, Now et Sunscape. De superbes complexes, une machine à mariage incroyable avec un service hors pair. Pour tous ces hôtels, le forfait mariage de base est gratuit avec un certains nombre de chambres.
Une autre chaîne de qualités est Melia Internationals regroupant les Melia et les Paradisus de la République Dominicaine. Des hôtels de moyens luxe ou de très grand luxe offrent un forfait appelé "Wish" gratuitement pour un maximum de 6 personnes. Un forfait pouvant avantager les petits mariages.
Sans oublier mon préféré, le Hard Rock Punta Cana. Cet hôtel est super pour les gros groupes. Oui, car il ne faut pas vous oubliez 😛 Un complexe offrant un forfait mariage gratuit jusqu'à 30 personnes et plusieurs options d'événements gratuits pour votre journée de mariage. Un hôtel intéressant pour les familles et les groupes de plus de 25 personnes.
Enfin, n'oublions pas les gens à la recherche d'hôtels adulte seulement. L'excellente chaîne Excellence Resorts porte vraiment bien son nom. Ces magnifiques hôtels où absolument tout est parfait offre un forfait mariage à moindre coût pour 10 personnes. Idéal pour les gens qui recherchent le luxe et la qualité.
Tous ces forfaits sont de type symbolique. Des frais seront ajoutés à votre forfait pour le mariage de type civil/légal.
Si vous désirez de plus amples renseignements concernant les inclusions de ces différents forfaits, n'hésitez pas à nous contacter. Nos spécialistes sauront répondre à vos questions adéquatement.
Contactez un de nos spécialistes mariage à destination afin d'être conseiller sur le meilleur choix d'hôtel qui corresponds à vos besoins.