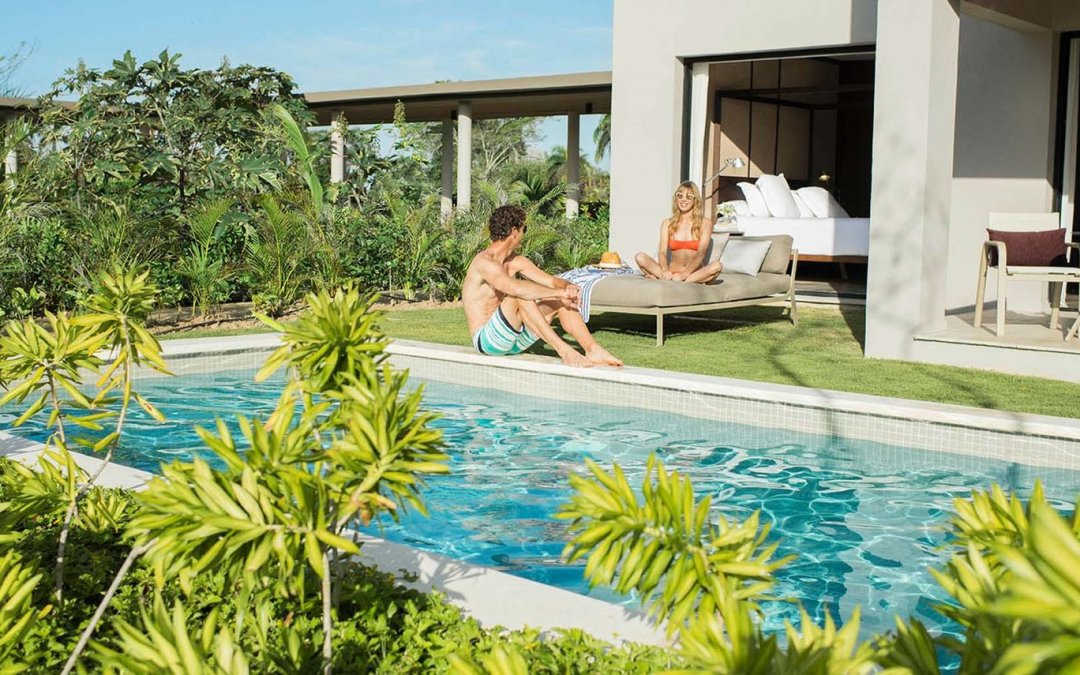 Excellence El Carmen
My work allows me to visit several luxury hotels to advise newlyweds wishing to offer themselves "THE" honeymoon of their dreams. Excellence El Carmen offers you; luxury, entertainment, fine food as well as different room category to all budget. While I never thought I could afford a room up to my expectations, here I am in the prettiest rooms of the Dominican Republic in Punta Cana (In my opinion!).
When the door to my room opened, I was surprised to see not only an indoor Jacuzzi, but my own private pool in my backyard. Because, YES, there was a backyard with sun beds, a patio, an outdoor shower and a bed away from the eyes to spend the night at your leisure. A perfect room where intimacy rhymes with romance.
This new hotel, for adults only, is ideal for small groups weddings to destination. The terrace is perfect for private functions and offers a view of the sunset that is simply sublime. Excellence is very aptly named, the hotel is excellent at all levels. The visit of this hotel marked me, and I can say that I dream of returning there.
Whether for your honeymoon or for your wedding, it is certain that the Chain Excellence is considered in your first choice.
Valérie Castonguay
Specialist Travel Advisor
514-554-2820 Poste 502
Would you like more information on this complex or would you like to receive a quote? Fill out the form or contact me!