Tips/ Tips in the South, yes or no?
Destination tips
In the context of a wedding abroad, many people wonder if it is necessary to tip the wedding coordinator.
To answer this question, it is at your discretion. If you liked the service of your coordinator, the tip is very appreciated. If you really appreciated his service, make a comment on the hotel's website and/or on Facebook and Google. Social networks are very important to them.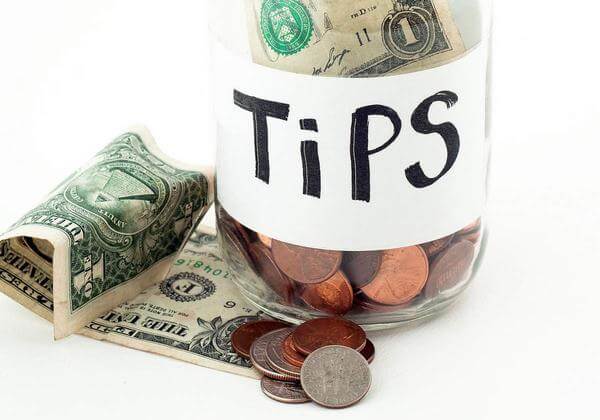 How much should I tip the South Wedding Coordinator?
I seem to be repeating myself all the time, but that's for you to judge. Somebody from our couple gave from $20.00 to over $100.00. The coordinator is usually present from the wedding ceremony to the wedding dinner. Sometimes, small gifts are also very appreciated.
How much should I tip the servers at private events?
We suggest ideally to plan in advance an amount per person, ask your people for a certain amount. At the end of the evening, ask to see all the servers and if you have been satisfied, leave them a tip. Why bring them together, to make sure that everyone has received their share.
HOW MUCH SHOULD I TIP WAUTER IN THE SOUTH ?
This is again at your discretion. The general unwritten rule is $1 per service. Generally in the Dominican Republic and Cuba, you must tip regularly, otherwise you will be served after other customers. But again, not all servers do this, but we have noticed this with our many trips. For Jamaica, it's the same thing. Important details, we noticed that in luxury hotels, even without tips, you will have a good service.
Ceci est encore une fois à votre discrétion. La règle générale non écrite est 1$ par service. Généralement en République Dominicaine et Cuba, il faut donner du pourboire régulièrement, sinon vous serez servi après d'autres clients. Mais encore, ce n'est pas tous les serveurs qui agissent ainsi, mais nous avons remarqué cela avec nos nombreux voyages. Pour la Jamaïque, c'est la même chose. Détails important, nous avons remarqué que dans les hôtels de luxe, même sans pourboire, vous aurez un bon service.
HOW MUCH SHOULD I GIVE TO THE MAID
You probably know that in Cuba, chambermaids appreciate items for children, school items and make-up, cosmetics. It is difficult for them to obtain this type of item in Cuba, even if they have the financial means (there are regular shortages). Shop in Dollarama stores, there is everything and at a good price.
For other popular destinations, people leave 2 to 3 usd per day. I, on the other hand, have my room cleaned every two to three days and leave about 5 usd. If my room is really dirty, I'll leave a little more.
If you like the service received, why not give a little something:)